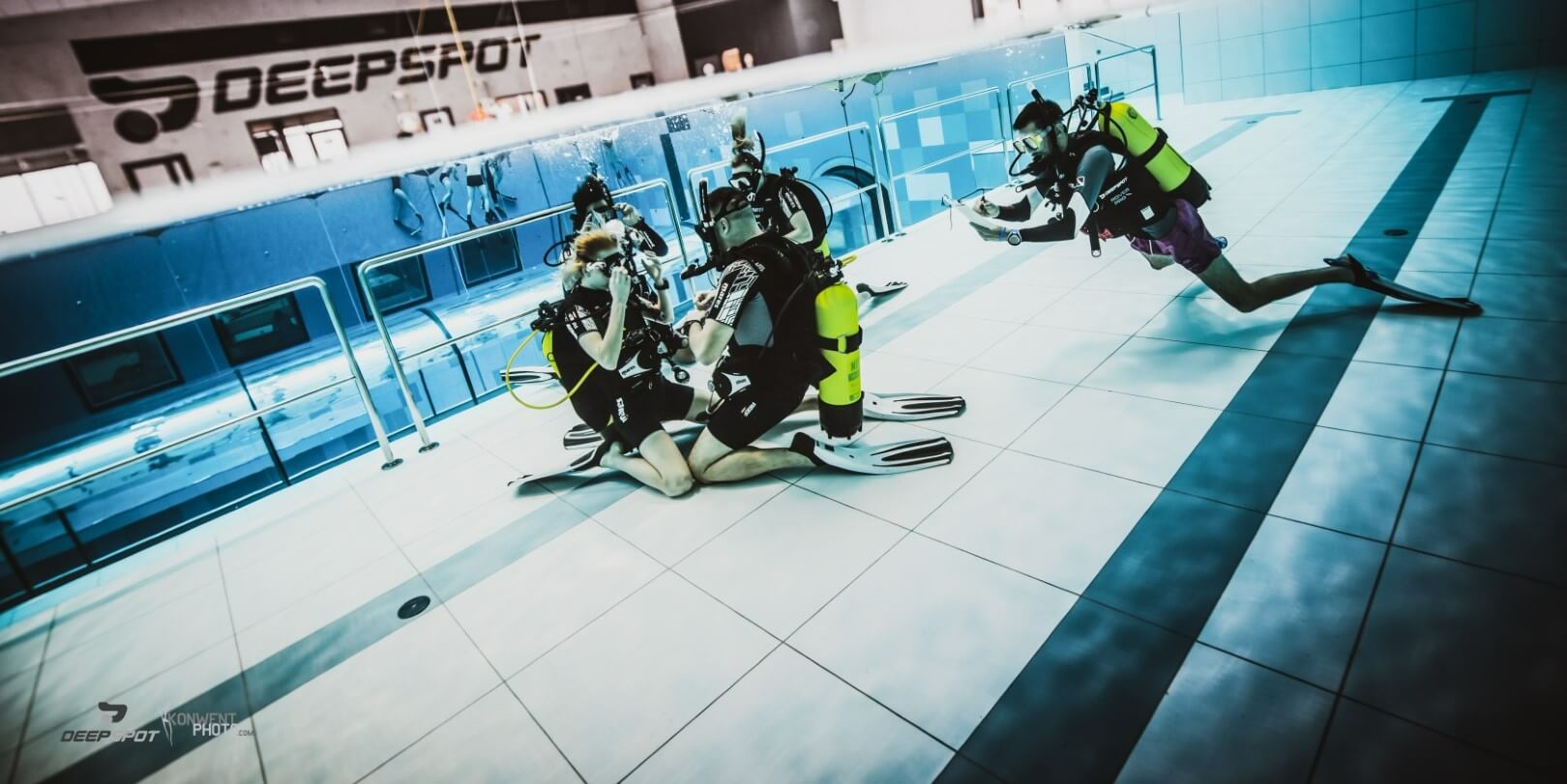 watch the video
The perfect place for everyone
Even if you have never dived, nothing prevents you from starting such an adventure with us! The offer, created especially for beginners, allows you to get to know this sport from scratch. Our instructors will guarantee an unforgettable experience.

Discover the underwater secrets in Deepspot! Invite friends and family to play together!
EVERYTHING YOU NEED IN ONE PLACE

Tropical conditions
Perfectly clear and warm water. The temperature in the pool does not drop below 32°C.

Personnel and equipment
Professional, international service and top quality diving equipment.

Additional attractions
Pool depth of over 45m. Underwater viewing tunnel available to all clients, sunken shipwreck, underwater caves and caverns. Tube with a length of 25m.

MEETING ROOMS
Modern, air-conditioned rooms with Wi-Fi access, equipped with a projector with a projection screen. TV, flipchart.

RESTAURANT
We provide delicious meat and vegetarian meals, beverages, drinks and desserts.

ACCOMMODATION
Relax in our underwater rooms after your dive. For larger groups, ask your chaperone for details.

EVENT CHAIRMAN
During your stay, we ensure that you are cared for by our events coordinator and other staff members.

PARKING
At our facility you will find free parking. Handicapped parking spaces are also available.

Easy access
We are located just off the S8 expressway,
near the A2 freeway.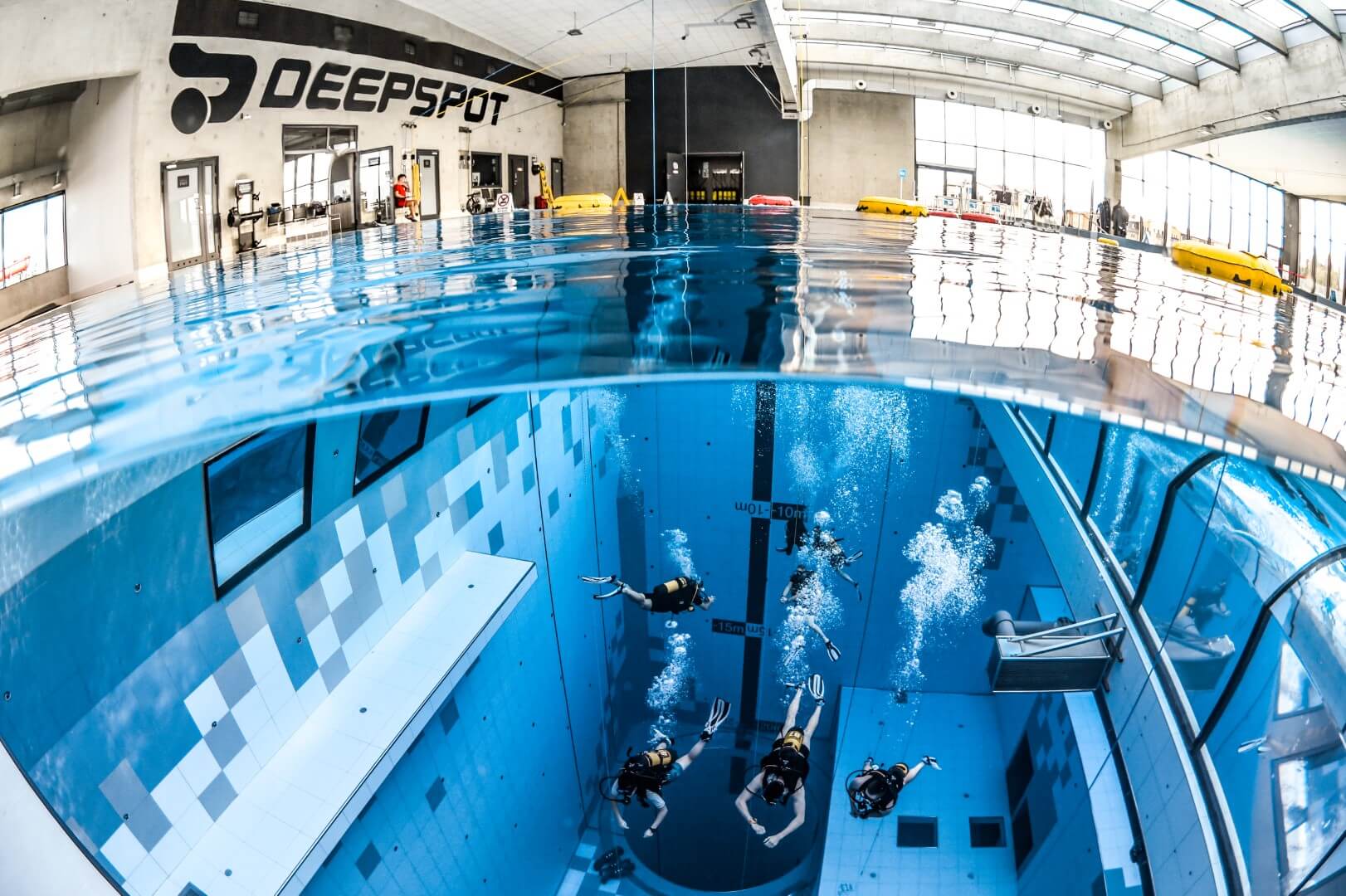 Dreams
do not come true
WE make them come true

See how our clients have fun
check gallery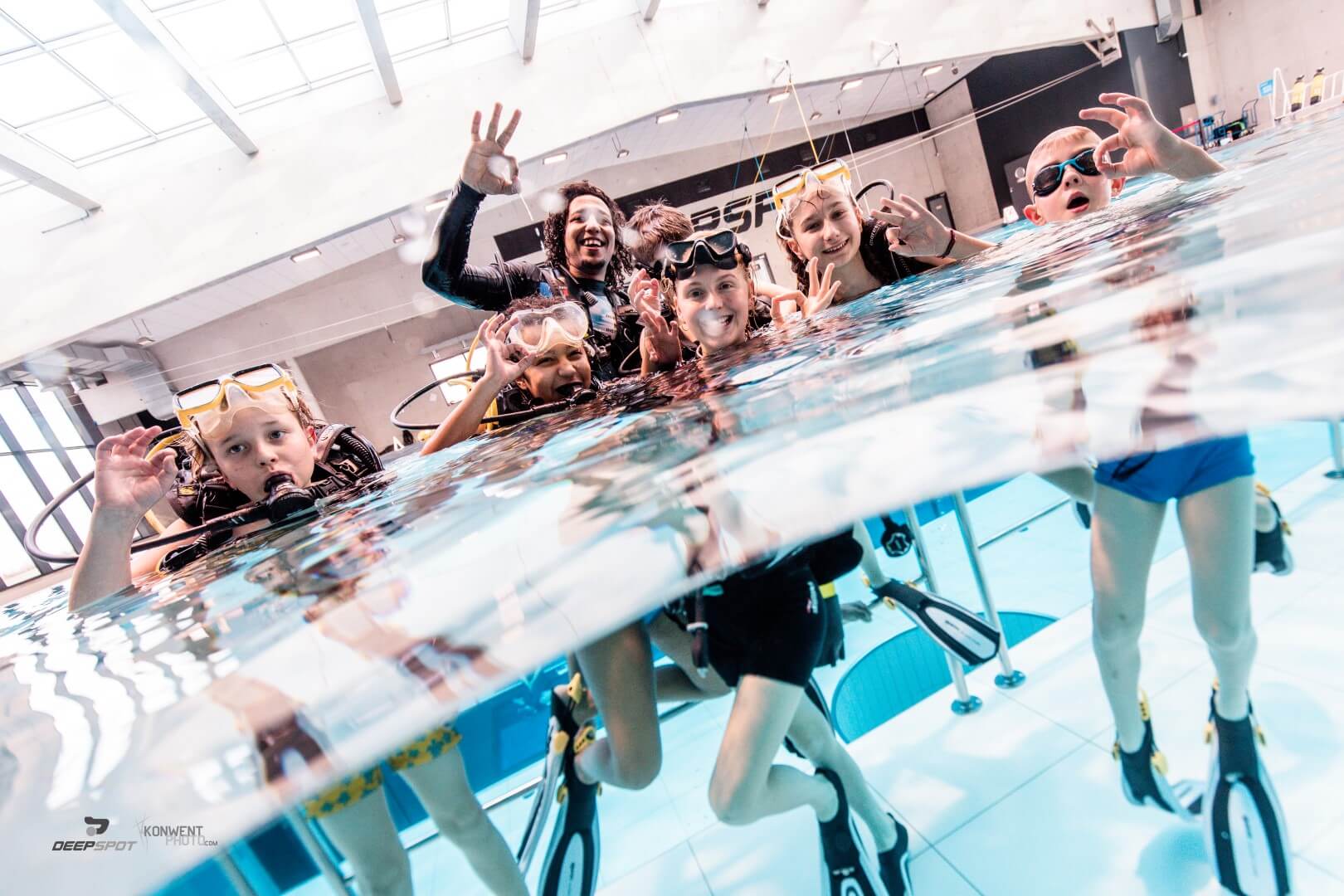 a dream party
in deepspot
Organize a party in a unique and one-of-a-kind place on earth! Deepspot is a great idea for going out with friends, company event, family meeting, stag and hen parties and other special events.

We also invite the youngest, we will provide them with underwater attractions and fun.
Let's organize together
your event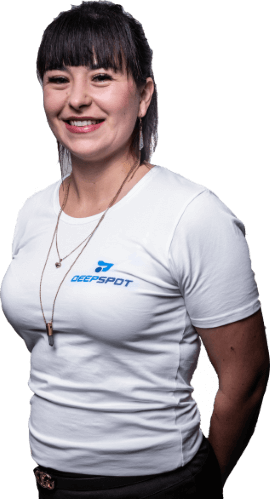 Olga Szymczak
events coordinator
You can also use the contact form below
below. Based on the information sent, we will prepare
suitable offer for you and we will contact you by phone.
Fill out the form