SCUBA diving is to experience exploration and discovery, to feel weightless, being suspended. Clear, warm water, caves, the boat wreck and the depth. Just dive into Deepspot!
ENTRY TICKET SCUBA
Entry ticket
Entry ticket for certified divers to dive at Deepspot. Come with your Buddy or book a class with our instructor.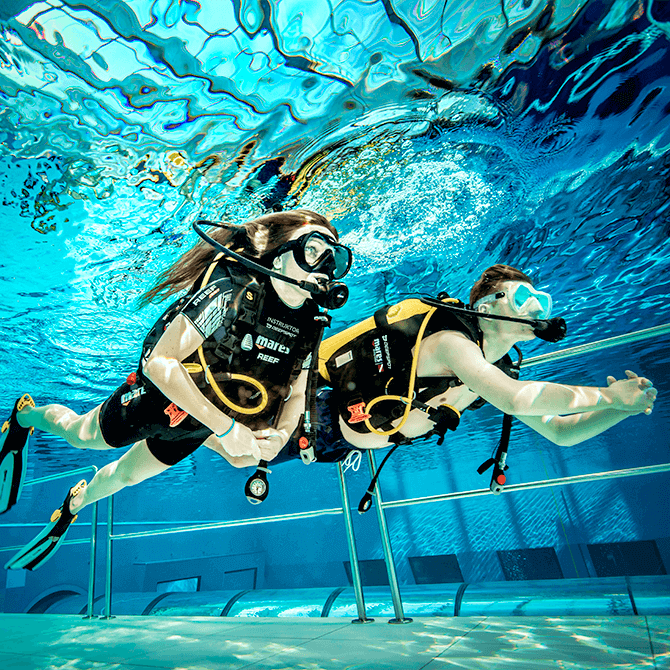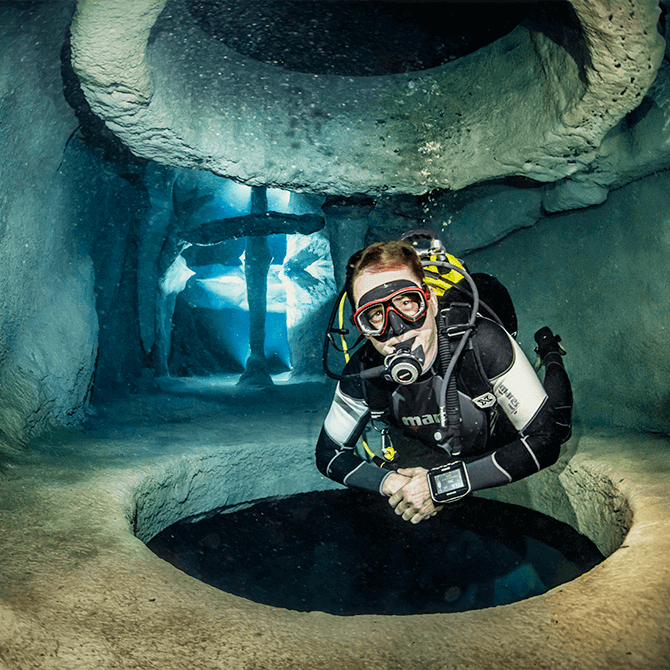 YOUR FIRST SCUBA DIVE
TRY SCUBA DIVING
Classes for people who haven't tried diving before. DiVe with our qualified instructor and start your underwater adventure!
DEEPSPOT SCUBA 12M
Your first step to scuba diving
The 12m Scuba Deepspot program is intended for people who want to start the equipment diving training process, in particular people who have taken the First Scuba Dive offer but are not ready to take the full course providing the first level of certification for self-diving (SSI Indoor Diver / SSI Open Water Diver)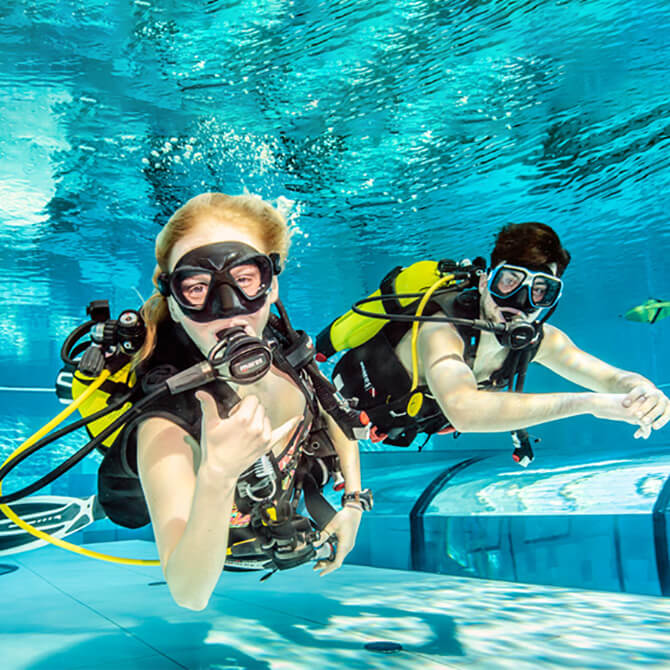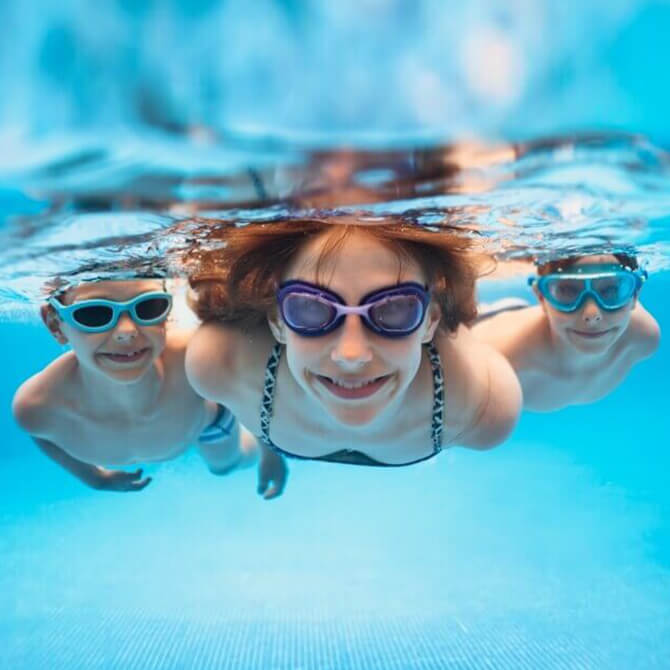 Decathlon Snorkeling Academy at DEEPSPOT
Basic simple equipment opens the way to explore the underwater world
Take part in the Decathlon Snorkeling Academy at DEEPSPOT and learn how to safely and comfortably explore the depths in basic equipment – learn snorkeling before going on vacation! You will learn everything you need to discover the wonders hidden in the depth. Get
DEEPSPOT SCUBA 18M
FIRST SELF SCUBA DIVING CERTIFICATE
Diving course with SCUBA equipment, during which you will gain the knowledge and skills required to practice diving safely – with the assistance of a partner – in closed waters, such as the Deepspot, up to a depth of 18 m.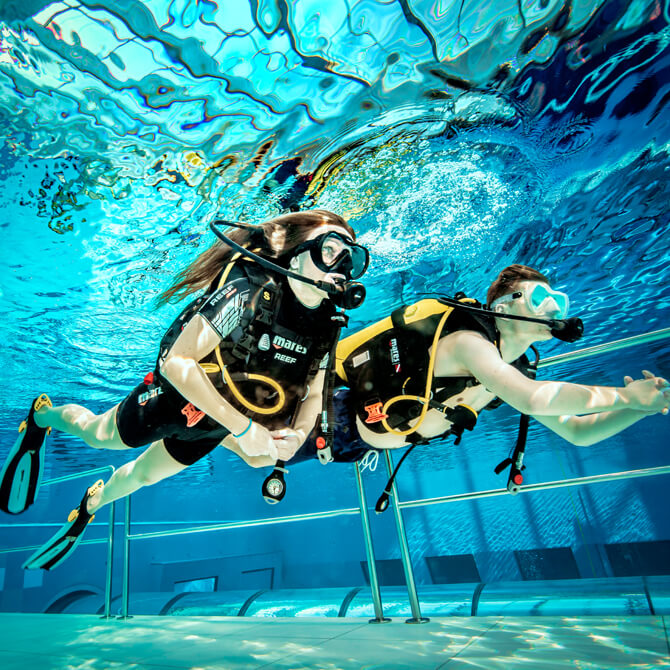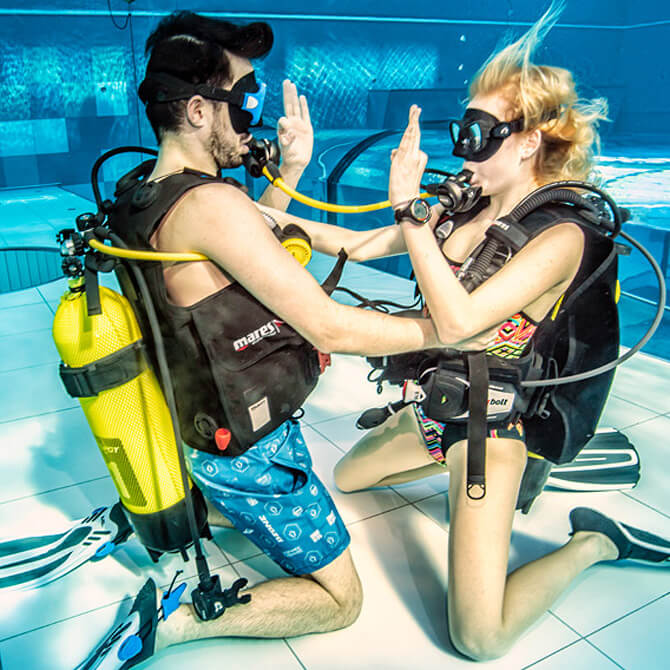 DEEPSPOT SCUBA REFRESH
Refresh your scubadiving skills
Are you an independent diver (SSI OWD certificate or higher) and you have not dived for at least 6 months? Would you like to refresh your skills? Are you planning a diving holiday and want to use the offers of diving centers without restrictions? Get ready to go and buy the Refresh program.
Deepspot Extended Range Foundations
The XR Foundations course is a training course leading from pure recreational diving to the world of more ambitious diving, such as decompression, wreck, technical or cold water diving.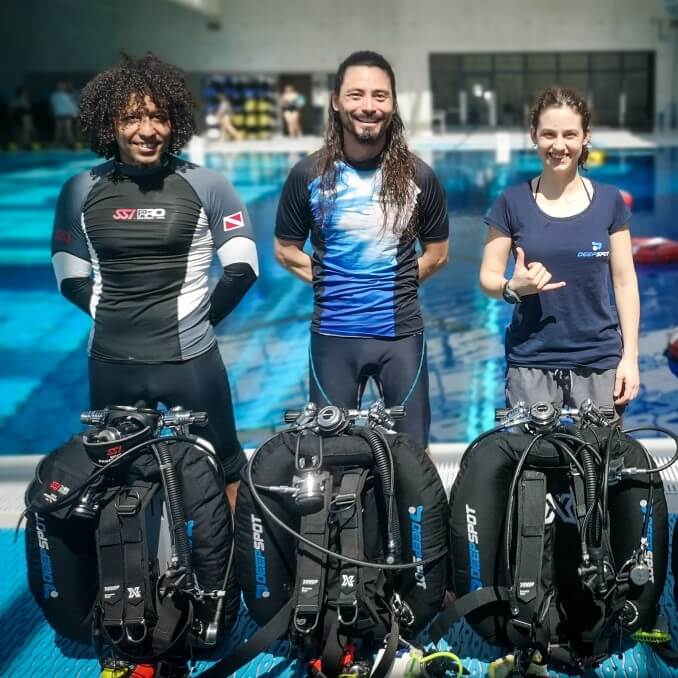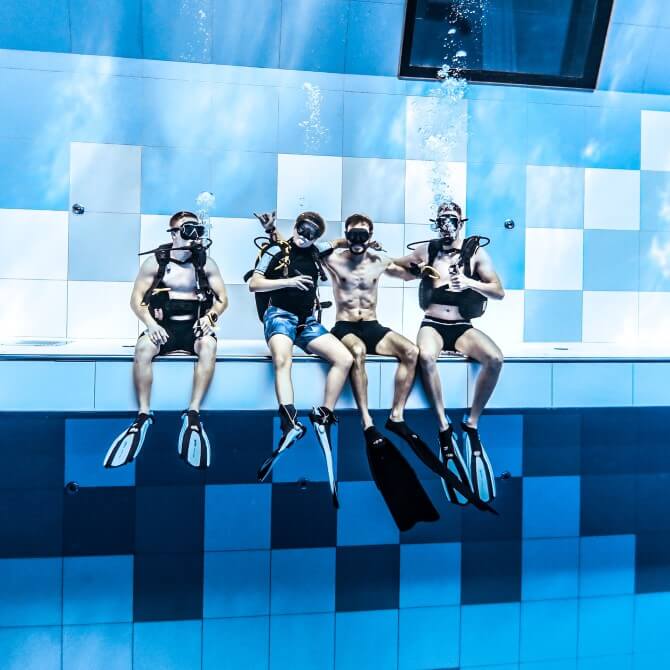 ENTRY PACKAGES
More for less
Entry packages are intended for certified divers who frequently visit the Deepspot and want to lower the price of a single entry
Course Dry Suit Diving
We know that diving is a passion you want to cherish all year round! The waters of the desolate Arctic or admiring the underwater life in cold waters? Take a dry suit diving course and see the new possibilities that will open up for you!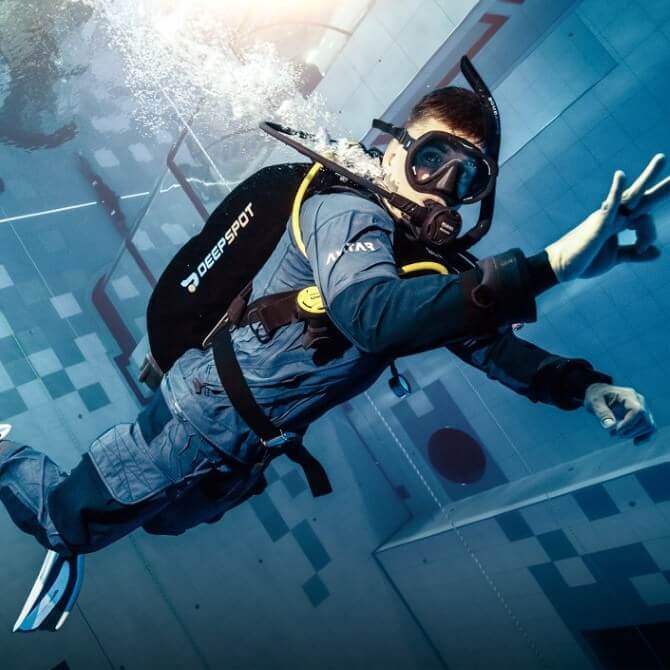 Deepspot courses
beginner / intermediate
Would you like to join a diving course or improve your qualifications at the deepest multi-zone simulator of diving conditions in the world? Check out the Deepspot courses offer!
More info

Events
Do you want to develop and learn more and more secrets of diving? Check out our offer of expert clinics, workshops with super-stars and other special events!
More info
How to use?
Please select a date

Our Deepspot booking system will guide you through the simple booking process in just a few steps

Go to the booking system
Come & visit us

Check how easy it is to reach us

See location on the map
Have an adventure

And come back for more excitement!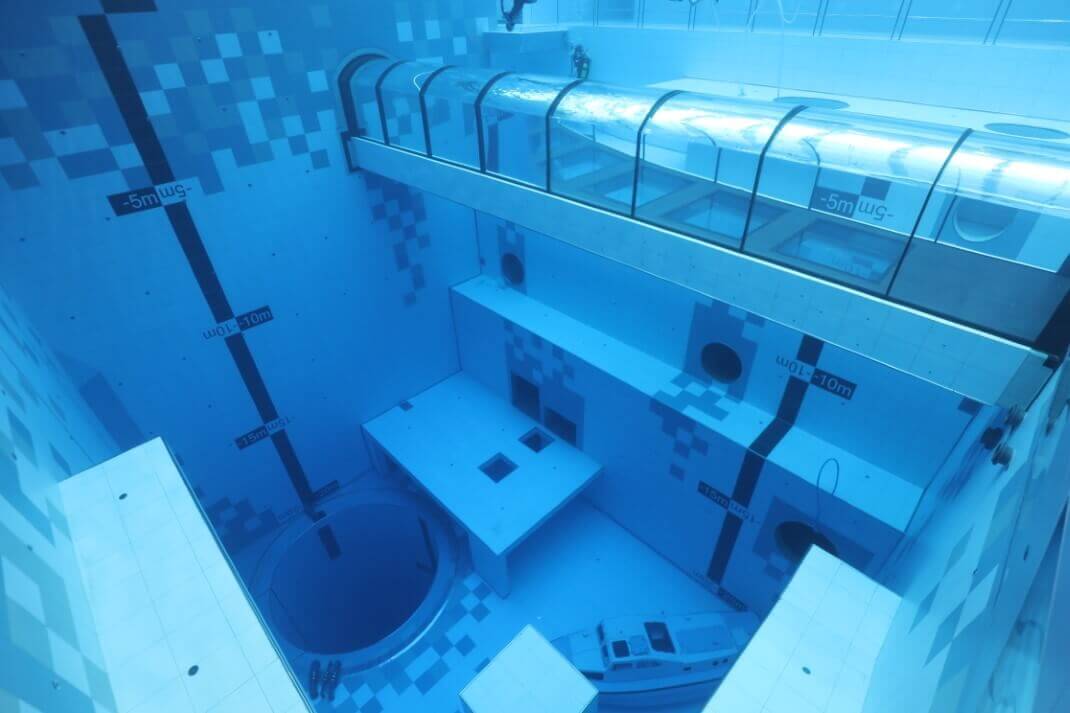 Just look at Deepspot – the deepest multi-zone simulator of diving conditions in the world
check gallery