Freediving – your personal challenge? Breaking your own barriers? Or meditation, your journey into yourself? Only you – one breath, fins and the depth. Just dive into Deepspot!
FREEDIVING TRAINING
Entry ticket
Entry ticket for people with certified diving licenses to dive at Deepspot. Come with your buddy or book a class with our instructor.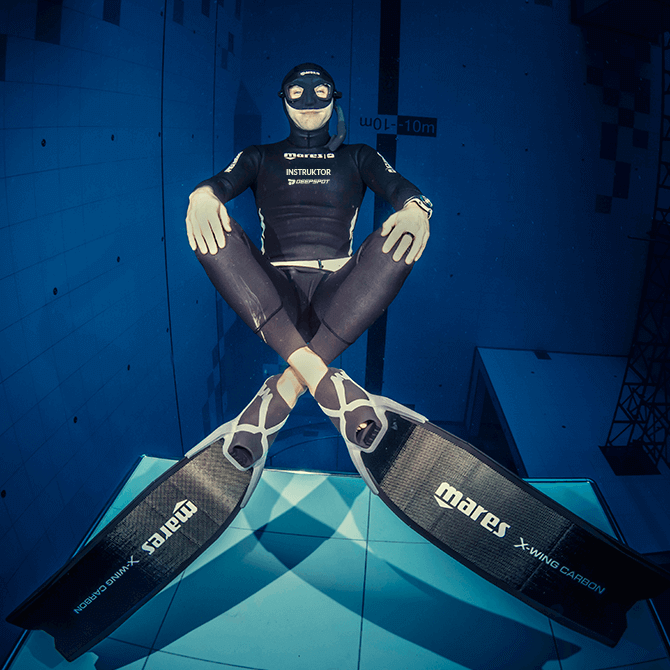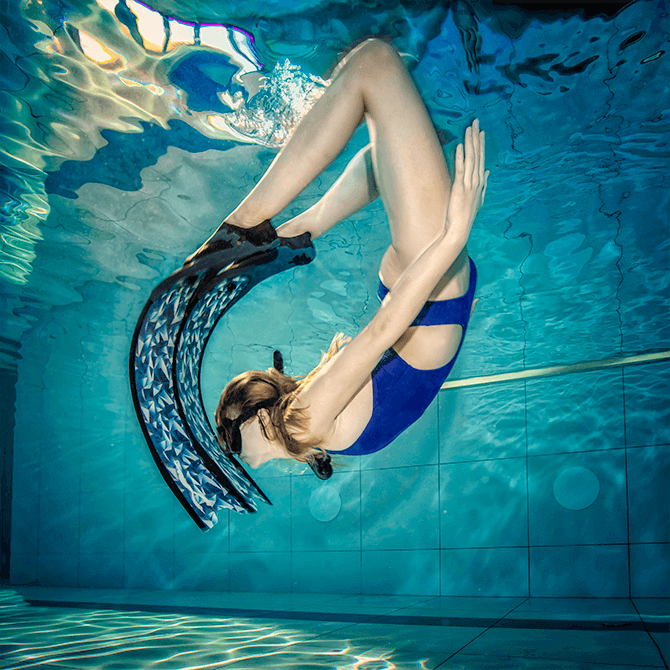 YOUR FIRST FREEDIVING
TRY FREEDIVING
Classes for people who's never tried freediving. Just dive with our qualified instructor and start your underwater adventure!
Deepspot Next Freedive
A new experience for beginners
The NEXT FREEDIVE program is intended for those who have benefited from the FIRST DIVE FREEDIVING offer, want to learn more and dive again, deeper than 5 meters, but do not yet know if they want to apply for the certification of an independent diver (SSI Freediving Level 1 certificate).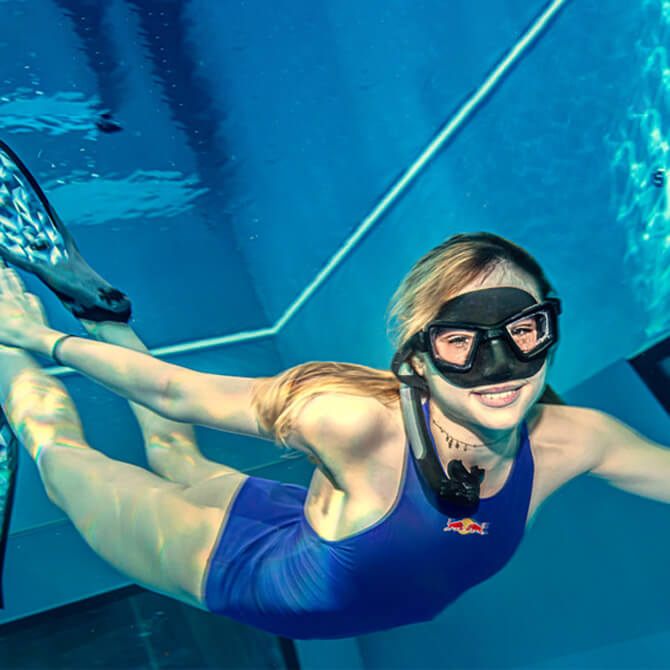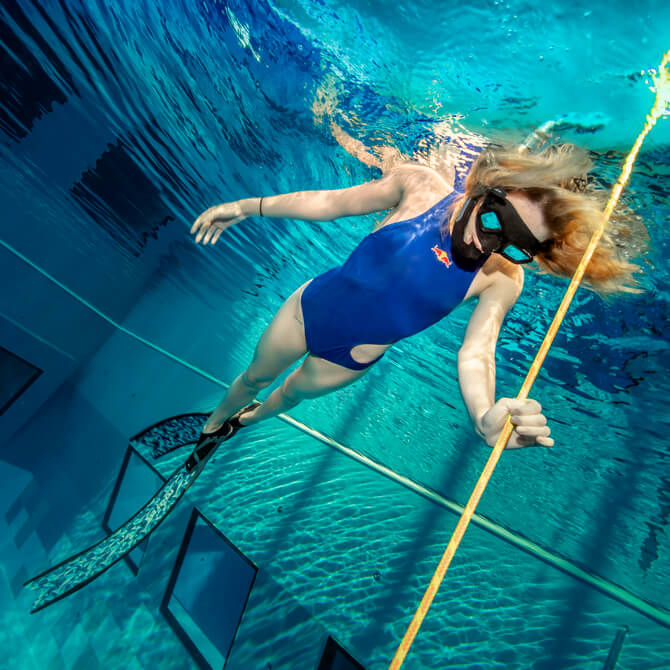 Deepspot Free 20m
Your first freediving certificate
A breath-hold diving course where you will gain the knowledge and skills required to safely practice freediving with a partner in open water environments up to a depth of 20m. This also applies to the Deepspot. Upon completion of the program, you will be certified as SSI Level 1 Freediving.
Deepspot Next Free 30m
enter a new level of skills
A course for people who have the SSI Level 1 Freediving certificate and are interested in developing freediving skills. Upon completion of the DEEPSPOT FREE 30m program, you will receive your SSI Level 2 Freediving certification.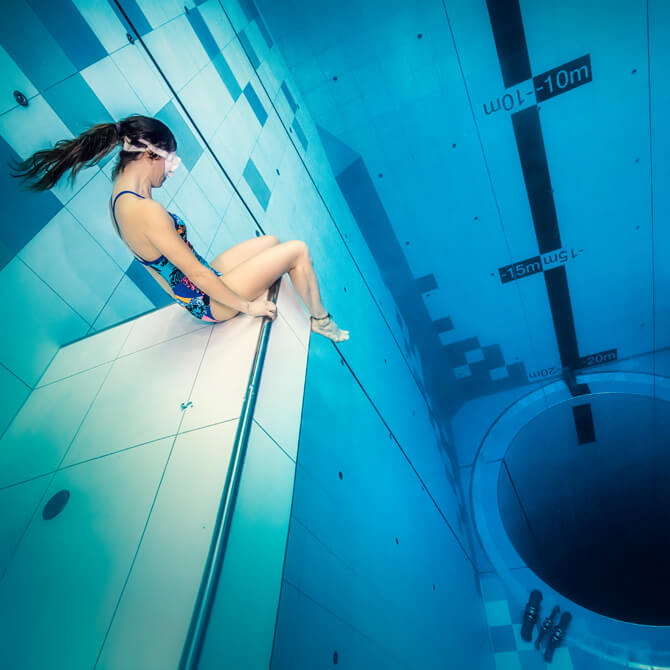 Deepspot courses
beginner / intermediate
Do you want to start a diving course or get to another level at the deepest multi-zone simulator of diving conditions in the world? Check out the Deepspot courses offer!
More info..

Special events
Do you want to develop and learn more and more secrets of diving? Check out our offer of expert clinics, workshops with super-stars and other special events!
more info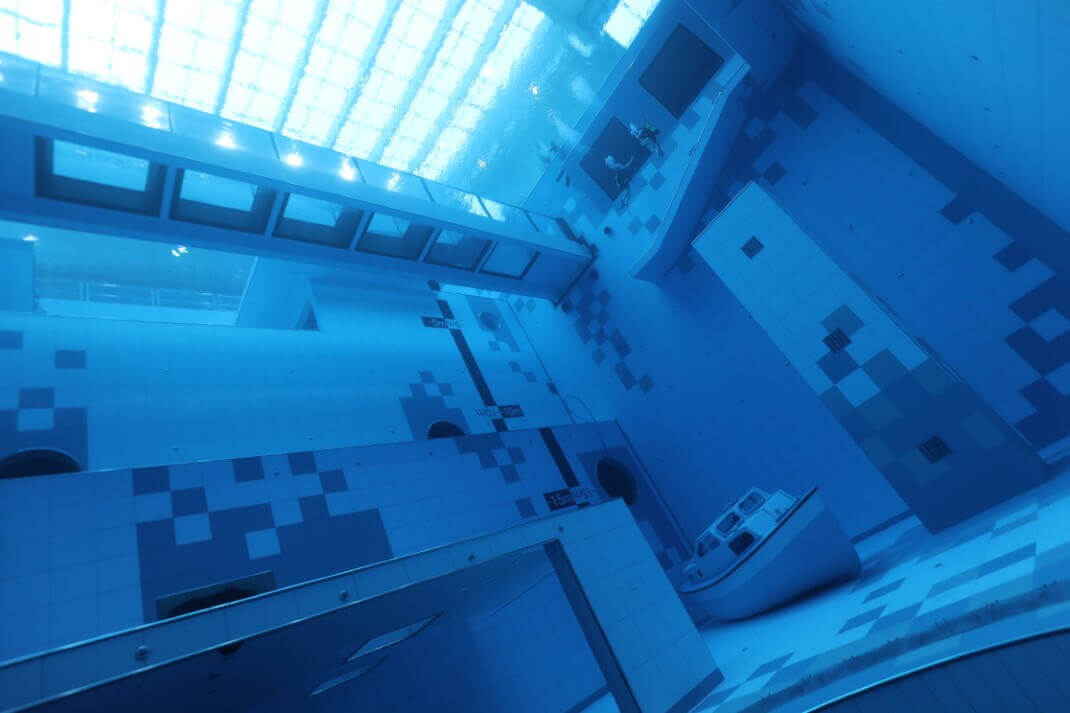 Just take a look at Deepspot – the deepest multi-zone simulator of diving conditions in the world
check gallery