Are you a diving instructor?

Become a Deepspot Partner!

special offer for partners

priority access to the Deepspot

access to training
What do you get?
You - the instructor How to use the offer

Exceptional, comfortable conditions for conducting your courses & trainings
Warm, always available facility adopted to diving training & courses

Access to the new, high quality diving equipment
No more carrying heavy equipment! All you need for your training is waiting for you and your clients here!

A special price offer for you and your clients

send us your application form
In response to your application, you will receive a set of documents - please be patient, we receive a lot of applications!

Register in our booking system
use this link to create an account in the booking system. Please put your login details in the documents sent to us

send back the documents and get discounts
After receiving documents, please read them carefully and send them back to the e-mail address provided. Once they are accepted, your special discounts will appear in the system!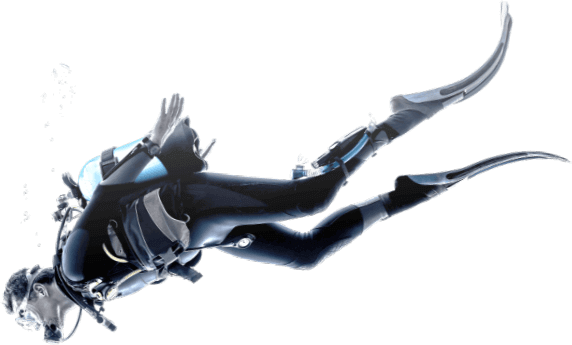 45 meters of fun
Schedule your Deepspot training today!
Ask Agnieszka for details: [email protected]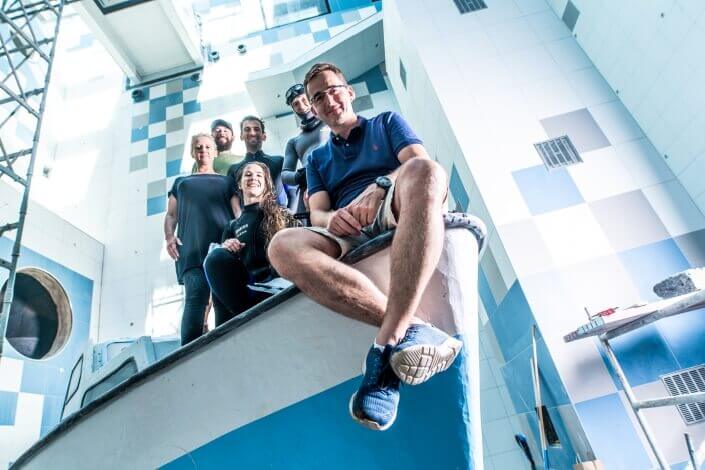 DEEPSPOT IS A UNIQUE PLACE
The most important advantages

45 METERS DEPTH
Deepspot is the perfect place to start learning or to upgrade your diving skills!

32-34 Degrees Celcius
Deepspot guarantees stable water temperature throughout its depth. It is probably the only diving place in Poland without a thermocline!

8000 m3 of water
Highest water quality, perfect visibility. Come and check it out!

For everyone
Everyone will find something in our offer: beginners have the opportunity to try diving or do their first course, certified divers can not only enjoy the pool, but also train to improve their skills!

underwater viewing tunnel
You don't know yet if you want to start diving? Enter our underwater tunnel and watch diving enthusiasts!

RESTAURANT HOTEL CONFERENCE ROOMS
An excellent restaurant, an underwater hotel, spacious meeting rooms - enjoy all the facilities of Deepspot
Poniżej znajdziesz odpowiedzi na najczęściej zadawane pytania
1.Jak mogę zacząć współpracę na warunkach B2B?
Jeżeli posiadasz certyfikat instruktora, możesz zostać partnerem Deepspot. Wyślij do nas zgłoszenie przez formularz.
2.Czy mam specjalną cenę wejścia jako instruktor?
Tak, twoja cena instruktorska to 50zł/wejście.
3.Gdzie znajdę formularz B2B?
Formularz B2B znajdziesz na naszej stronie Deepspot.com w zakładce "strefa instruktora".
4.Czy muszę mieć zarejestrowane konto?
Tak, aby otrzymać formularz współpracy, musisz zarejestrować konto w naszym systemie rezerwacyjnym.
5.Gdzie otrzymam formularz, który muszę wypełnić?
Wyślemy Ci formularz na Twój email, który podałeś w rejestracji.
6.Co musze dalej zrobić po otrzymaniu dokumentów?
Po otrzymaniu dokumentów zapoznaj się z nimi i odeślij je na wskazany adres mailowy, gdy zostaną zaakceptowane w systemie pojawią się Twoje specjalne zniżki instruktorskie. Przy najbliższej wizycie.
7.W jakim czasie otrzymam odpowiedź o akceptacji konta instruktorskiego?
Odpowiedź o założeniu konta instruktorskiego otrzymasz w ciągu 2-3 dni roboczych.
8.Jaką maksymalną ilość kursantów mogę zabrać na swoje szkolenie?
Maksymalnie możesz szkolić 4 kursantów jednocześnie.
9.Gdzie mogę dokonać rezerwacji, aby prowadzić szkolenie?
Rezerwacji dokonujesz po zalogowaniu się na naszej stronie, następnie wybierasz zakładkę "ZAREZERWUJ ONLINE" , system kieruje Cię do kroku 4, w którym wybierasz zakładkę "Twoje szkolenia".
10.Czy jako instruktor B2B jestem wliczany przy wyborze ilości uczestników?
Nie, wybierasz tylko ilość swoich kursantów.
11.Czy opłata instruktorska jest wliczana automatycznie w rezerwację?
Tak, cena instruktora jest automatycznie wliczana przy finalizacji zamówienia w kwocie 50,00 zł.
12.Jakie są ceny wejściówek dla moich kursantów?
W dniach pon-pt. off-peak: 159,00 zł peak: 189,00 zł, sob.: 219,00 zł, ndz.: 8:00-15:00 –219,00 zł, 16:00-23:00 – 189,00 zł.
13.Czy mogę zmienić termin swojej rezerwacji?
Jeśli, chcesz zmienić termin swojej rezerwacji, ważne jest, abyś nas wcześniej o tym poinformował pisząc email na adres
[email protected]
14.Czy zmiana terminu rezerwacji jest odpłatna?
Tak, cena zależy od tego, ile wcześniej nas o tym poinformujesz. Cennik zmiany terminów rezerwacji znajduję się na stronie deepspot.com w zakładce "cennik"