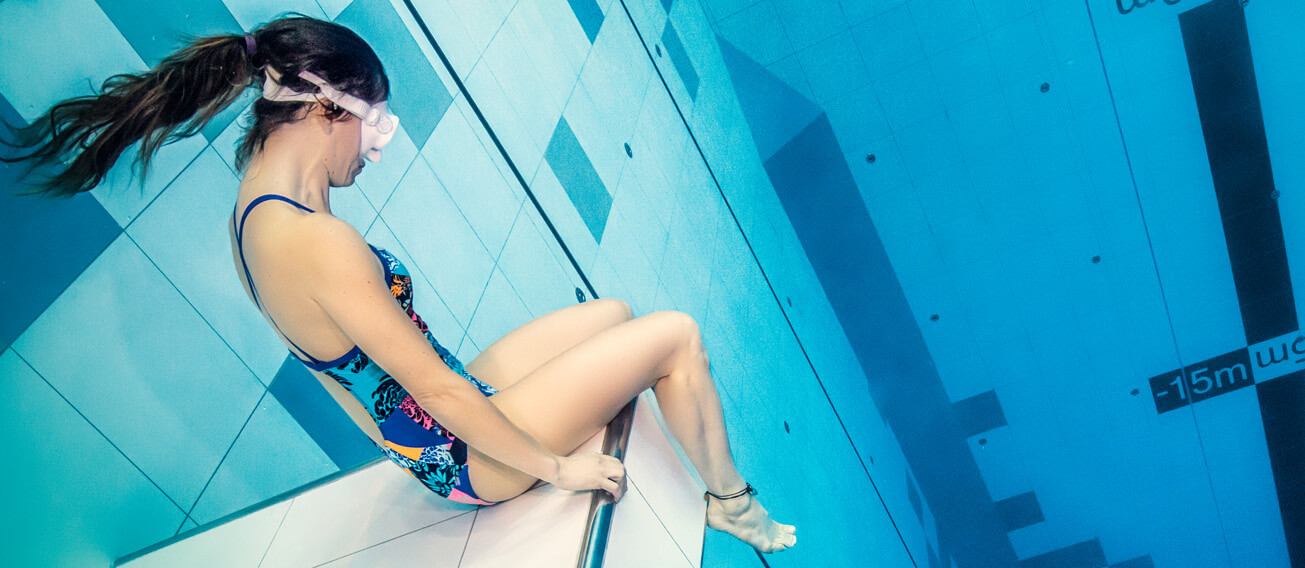 DEEPSPOT FREE 30M
DEEPSPOT FREE 30m is a course for people who are SSI Level 1 Freediving certified and interested in developing freediving skills. Upon completion of the DEEPSPOT FREE 30m program, you will receive your SSI Level 2 Freediving certification. Deepspot for Freediving has the status of open waters, so we can conduct full training for you, providing you with the knowledge necessary to safely dive in open waters up to a depth of 30 meters!
Product details
DEEPSPOT SSI Freediving Level 2 consists of 7 meetings during which you will deepen your knowledge and train your freediving skills, including: buoyancy changes, free fall diving, relaxation techniques, statics, dynamics, Free Immersion, floating with constant ballast, pressure equalization, emergency situations.
minimum depth in meters

20

maximum depth in meters

30

Minimum age – years:

15 lat

Please take with you:

slippers, costume, towel

Deepspot equipment included in the price:

load, mask, snorkel, fins, dive computer

NUMBER OF MEETINGS DURING THE COURSE

6

ilość godzin w wodzie

9

The maximum number of participants per 1 instructor

3

requirements for completing the course

PASSING THE THEORETICAL AND PRACTICAL PART CERTIFIED BY A WRITTEN EXAM AND TEST OF PRACTICAL SKILLS IN WATER, INCLUDING DESCENTING A MINIMUM OF 20 METERS

YOU WILL RECEIVE AFTER THE COURSE

certificate SSI Level 2 Freediving

PRICE IN PLN

2399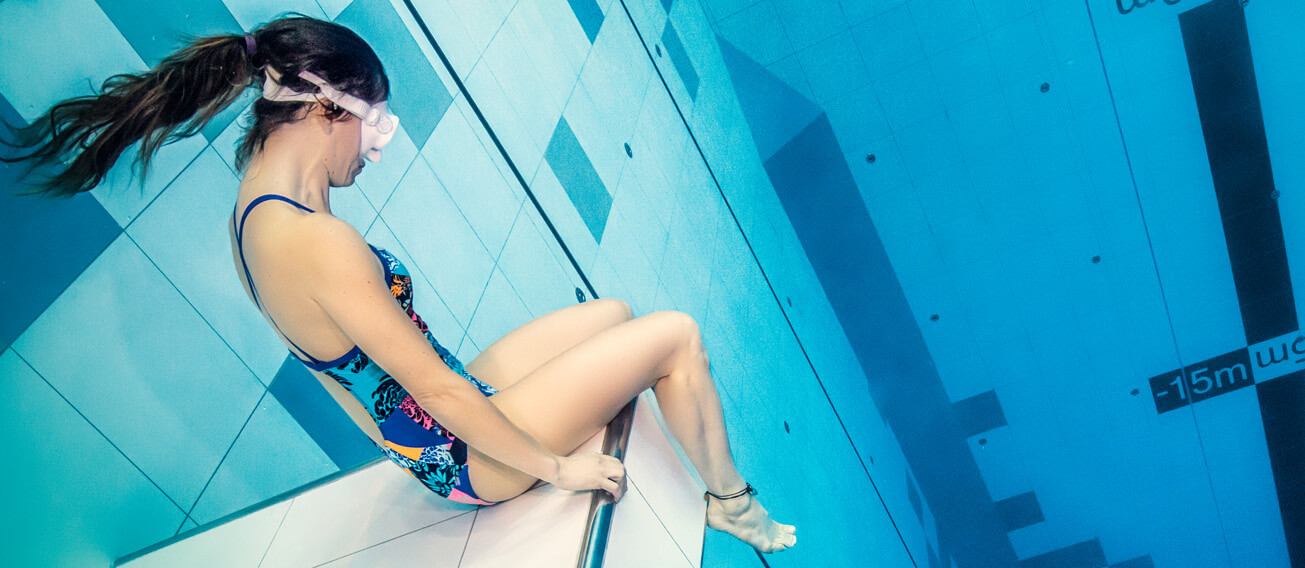 DETAILED DESCRIPTION
The course is intended for people who already have the basic Freediver SSI LEVEL 1 certificate or an equivalent certificate in another organization; The course consists of a theoretical part, exercises in the water at the Deepspot facility and online training. The total duration of the course itself (not including the time for self-study, commuting and breaks between classes) is 15 hours, of which 9 hours are deepspot classes. Obtaining the certificate requires passing a theoretical exam and a test of skills in water. The course will be organized as a cyclical event taking place on specific days and hours of the week in two editions:
* Weekend
* Weekdays
Detailed information will be included in the calendar in the booking system.
The number of places is limited – 6 people per course.