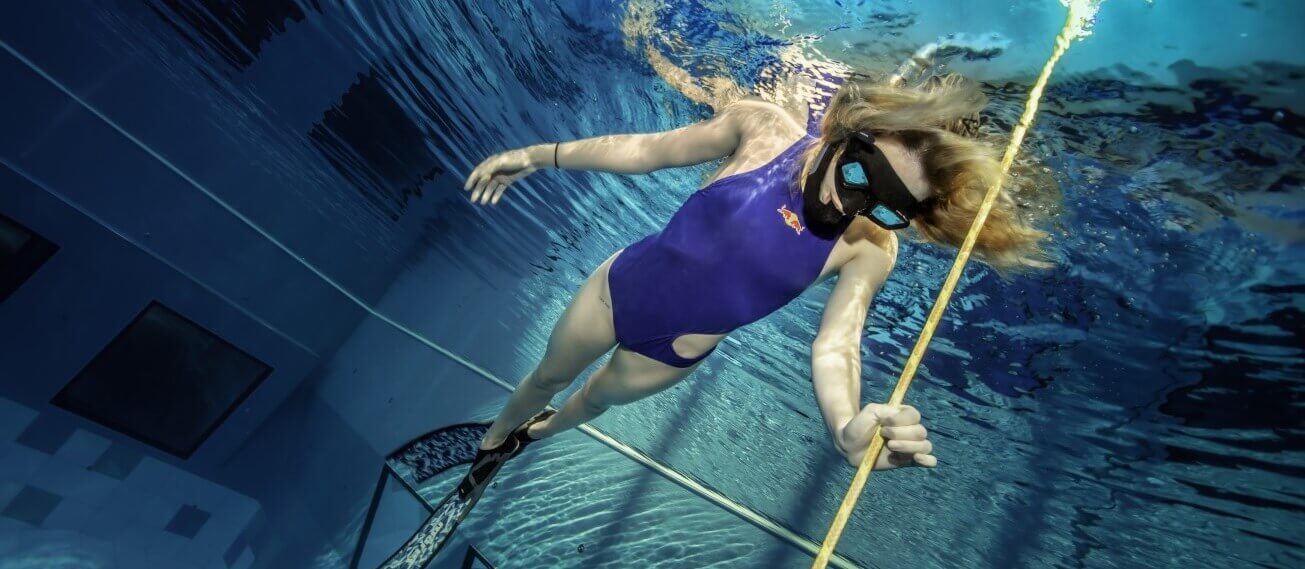 watch the video
YOUR FIRST CERTIFICATE TO DIVE INDEPENDENTLY
Freediving course to learn and develop skills how to dive safely with your buddy in open waters to the maximum depth of 20 meters. You can do it at Deepspot too. When completed you will receive SSI Level 1 Freediving certificate.

The course is conducted in Polish. If you express a desire to attend the course in English, please contact us.
PRODUCT DETAILS
MINIMUM AGE:

12 y.o.

MINIMUM DEPTH TO PASS THE COURSE TEST:

10 m

MAXIMUM DEPTH FOR TEENAGERS 15+

20 m

MAXIMUM DEPTH FOR TEENAGERS 12 TO 14 YEARS OLD

12 m

MAXIMUM NUMBER OF PARTICIPANTS PER INSTRUCTOR:

3

INITIAL RREQUIREMENTS:

PARTICIPANT MUST BE ABLE TO SWIM

DURATION OF THE COURSE:

16 HOURS

TOTAL NUMBER OF IN-WATER HOURS:

7,5 h

REQUIREMENTS TO COMPLETE THE COURSE:

YOU NEED TO COMPLETE THE THEORY AND THE PRACTICAL PART OF THE COURSE AND PASS THE FINAL WRITTEN EXAM AS WELL AS THE PRACTICAL EXAM TO TEST YOUR IN-WATER SKILLS AND THE MINIMUM 10 METER DEEP DIVE INCLUDED

YOU WILL RECEIVE AFTER THE COURSE

SSI LEVEL 1 FREEDIVING CERTIFICATE

PRICE IN PLN

1999 pln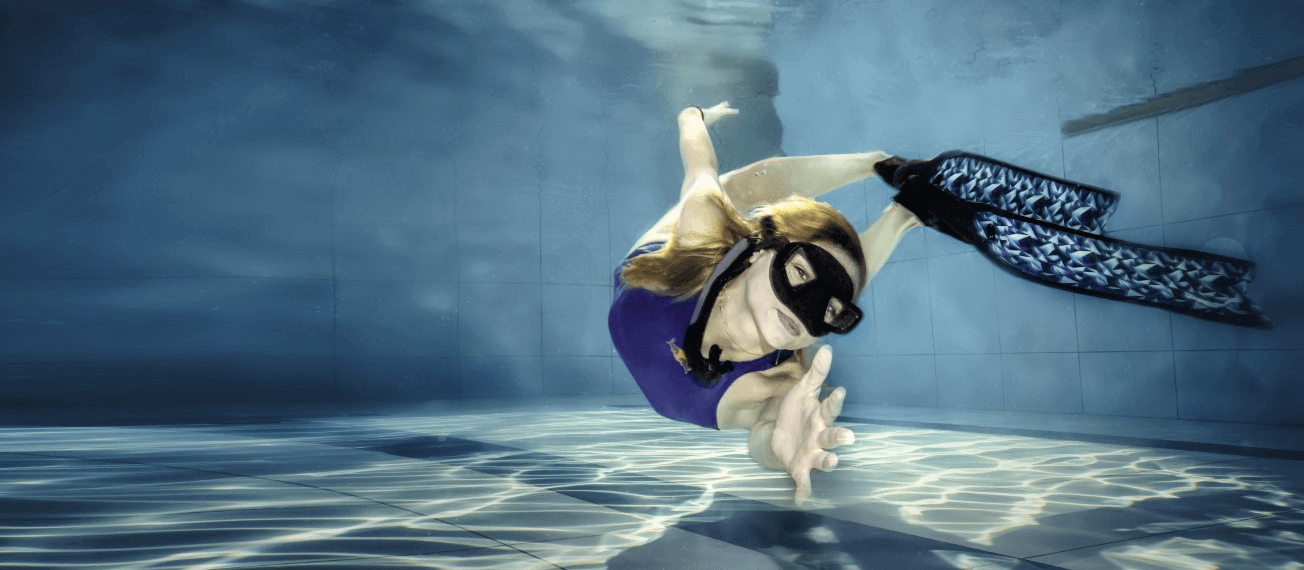 DETAILED DESCRIPTION
The course is intended for:
• People who have never dived while holding their breath;
• People who have completed the First Diving Free course (Try Freediving SSI or similar from another diving organization);
• People who practice Freediving but do not have a certificate required to freediving with an open water partner;

The course consists of a theoretical part, exercises in the water at the Deepspot facility and online training. The total duration of the course itself, not including time for self-study, commuting and breaks between classes, is 16 hours, of which 9 hours are deepspot classes. Obtaining the certificate requires passing a theoretical exam, a test of skills in water and a swimming test (200 m in any style).

The course will be organized as a cyclical event taking place on specific days and hours of the week in two editions:

• Weekend:
• On weekdays:

Detailed information will be included in the calendar in the booking system.
The first edition of the course – February 2021.
The number of places is limited – 6 people per course.